Talk: The Common Inn – Het Nieuwe Instituut, Rotterdam

︎ Thursday, April 18, 2019

We will be presenting System of Systems as part of a 12-hour programme organised by the Het Nieuwe Instituut, bringing together practitioners to share and discuss work.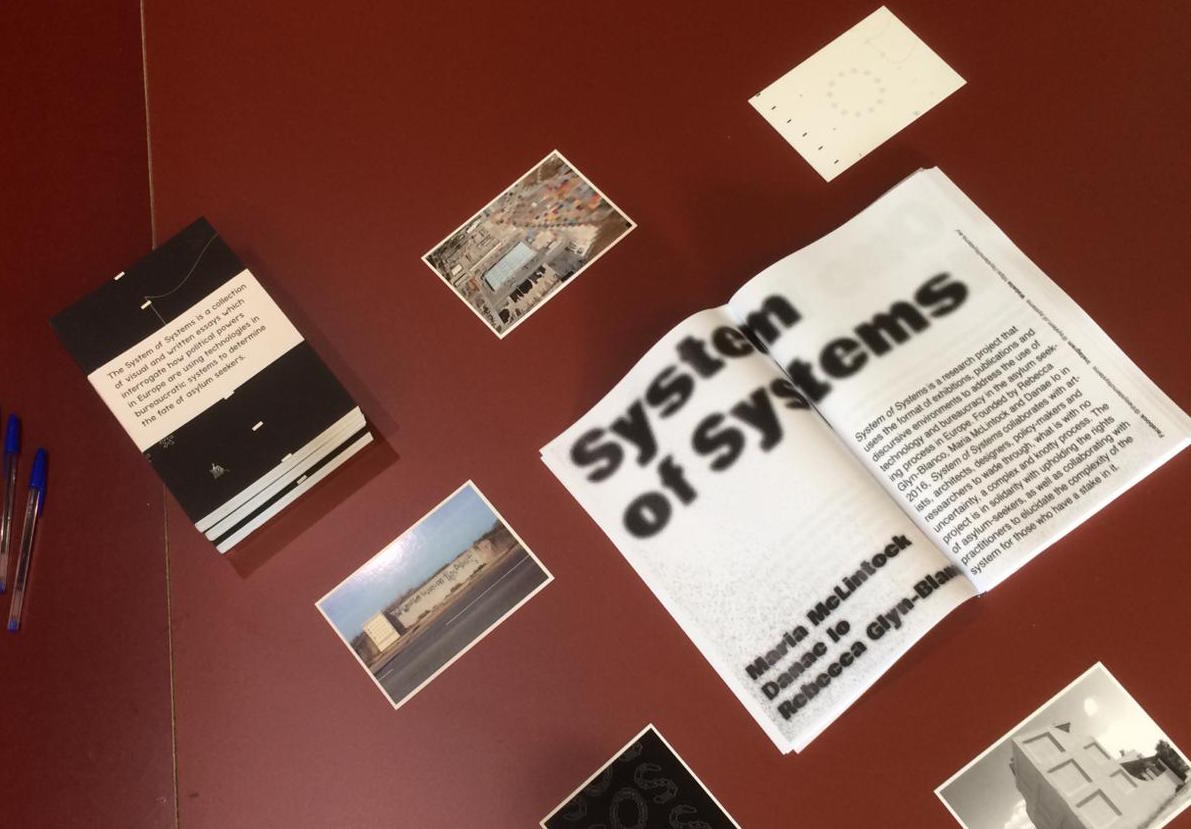 Symposium: Home, Belonging and Language – King's College London

︎ Friday, July 27, 2018 9:00 - 18:00

We will join a day of discussion around notions of home and belonging in relation to migration, identity and language.

Launch:
Contra Journal, Issue 01: Displacement
– Rich Mix, London
︎ Friday, January 19, 2018 12:00 - 13:00
System of Systems
will exhibit at
Contra Journal
's launch event at Rich Mix. Read an article about
SoS
on their
website
. The magazine is also available to
buy online
and contains an essay about the film installation "And if the asylum seeker does not wish to participate in the interview?"
Forum:
The Expanded Field – S
heffiled School of Architecture
︎ Tuesday, November 21, 2017 14:00 - 18:00
We will be presenting
System of Systems
at Sheffield School of Architecture Forum on a panel alongside Rene Boer, Grainne Hassett and Renata Tyszczuk.
Talk:
DUF x SoS
– Goldsmiths University, London
︎ Thursday, September 21, 2017 16:00 - 17:00
Join us for a presentation of The System of Systems project and talk about the making of the publication alongside Design Unlikely Futures. DUF will be doing a live Q&A with their tandem bike from Lesvos and showing a selection of their films made since 2015 in Calais and Greece.
Book Launch: System of Systems – Platform, Southwark

︎ Thursday, August 10, 2017 19:00 - 22:30

You'll have the opportunity to hear a talk from Melanie Friend and watch short films by Design Unlikely Futures.