Technologising the EU Border Programme
This guest programme draws on the expertise of border specialists, media scholars and artists to explore the increasing technological nature of Europe's borders. From exploring technologies as methods of both making and discrediting evidence, to the role of tech in forming an unevenly distributed restriction on bodies, and to the border as a site of growing investment and profit, their research and practice contributes to exposing and thinking through the surge in technological strategies for exclusion in, and by, Europe. Please join us and these five practitioners, who offer varied perspectives on this issue.

The programme is supported by Stimuleringsfonds Creatieve Industrie.
04 June 2020
Het Nieuwe Instituut, Rotterdam

Speakers: Ariana Dongus (media scholar and researcher), Flavia Dzodan (writer and researcher), Matthias Monroy (writer, activist), Ahmet Ögüt (artist and founder of The Silent University) and Annalisa Pelizza (professor in science and technology studies)
System of Systems Book

With contributions by – Lawrence Abu Hamdan, James Bridle, Kamil Dalkir, Design Unlikely Futures, Ayesha Hameed, Paul Feigelfeld, Melanie Friend, Eugenio Grosso, Olivia Head (Bread & Roses), Andrew Herscher, Thomas Keenan, Sohrab Mohebbi, Daniela Ortiz, Lucie Parker, Jill Power, Xose Quiroga, Daniel Trilling, Nana Varveropoulou

Edited by Rebecca Glyn-Blanco, Maria McLintock and Danae Io


Self-Published, July 2017
Printed in Athens, Greece
22 x 14 cm, 220 pages, color ill., softcover
ISBN 978-1-52720-888-9
Buy Book ︎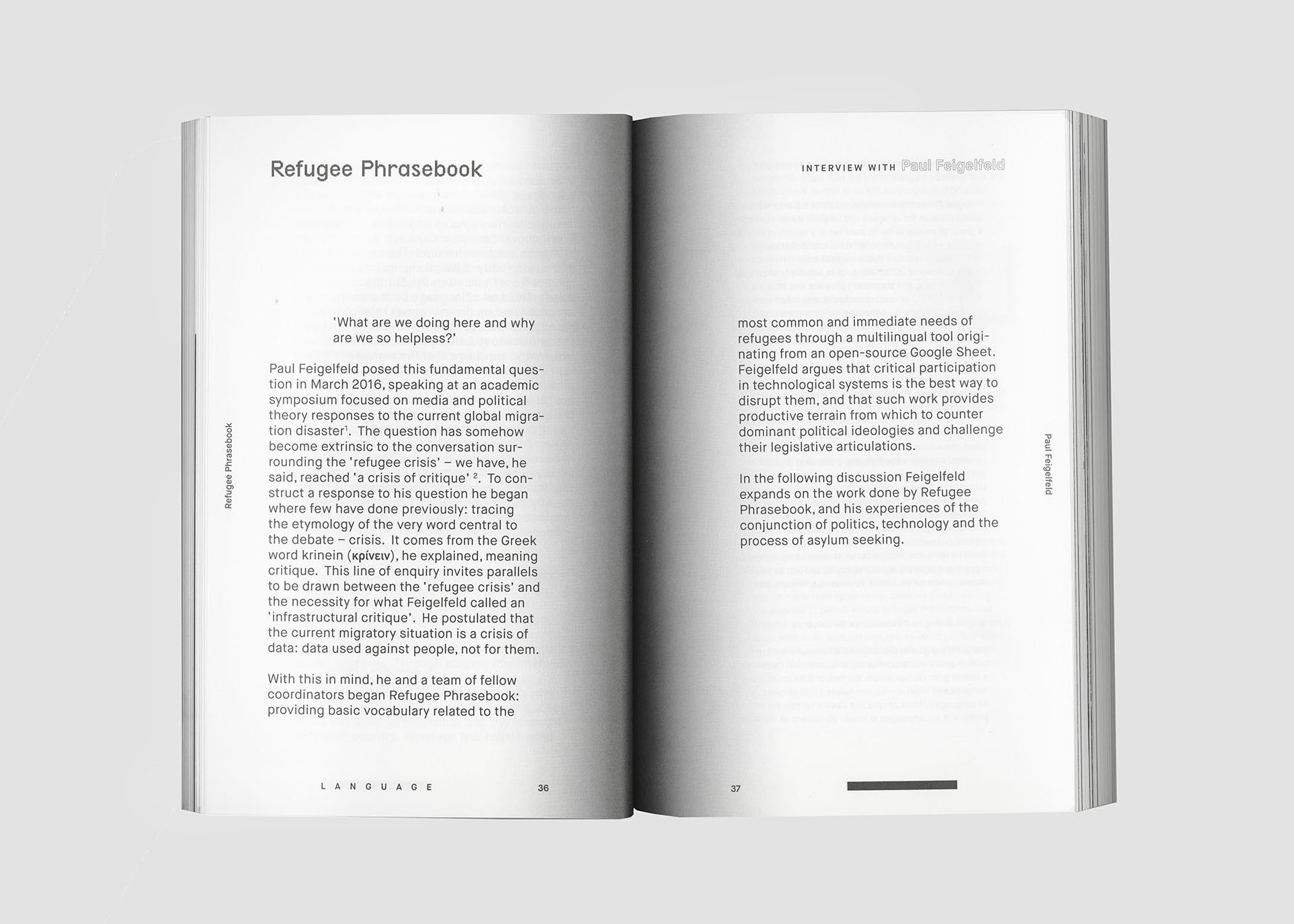 System of Systems Exhibition


5th – 21st May 2017
Grace – Filadelfias 2 & Liossion, Athens, Greece

Curated by Rebecca Glyn-Blanco, Maria McLintock and Danae Io

Playing the Part


Playing the Part is an essay based on the research undertaken for the video installation "And if the asylum seeker does not wish to participate in the interview?" exploring the asylum interview process in Greece.

Commissioned by
Contra Journal
and published in 'Issue 1: Displacement'. Available to buy here:
contrajournal.com/shop